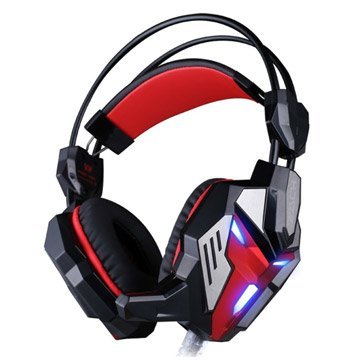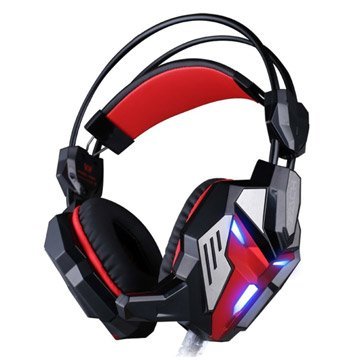 The Qisan G3100 is a professional gaming headset that is very unique because it has a built in vibrator system that provides shocking sound effects as well as a Transformers appearance that makes the headphone look very cool and unique as well as fashionable.
The developers and designers of this headset used in over the head suspension design that helps keep the headset very light as well as adjustable for any size head.
There are also LED lights that are designed and placed on the ear cups that will help you stand out if you decide to bring this headset gaming to LAN parties or competitions.
This gaming headset also uses an aluminum foil flat cable with a Velcro cable tie that will prevent your headset cables from tangling together.
Overall it has a very comfortable feeling on your head.
Several users read purchases headset left a written review saying that they are very nice for listening to music and they would make a perfect gift for a friend.
You can hear clearly in games and they are very cool looking and can match your computer set up if the design appeals to you.
The headset works great and it is very affordable as well.
You can turn off the vibration siding by hitting the vibration function button behind the left of the headset and you do not need a converter to use this with your Xbox.