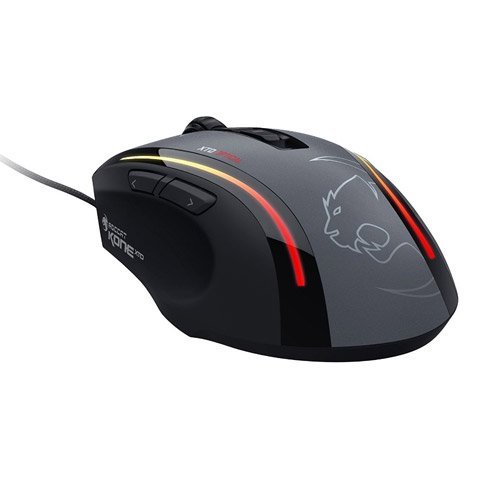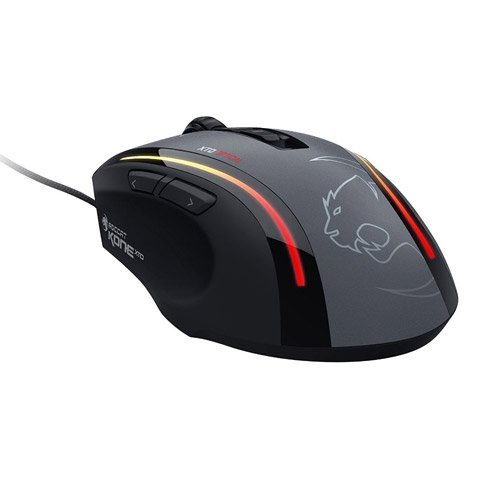 This is a review of the ROCCAT KONE XTD gaming mouse that is one of the most popular products on Amazon with a high rating of 4.3 out of 5 stars.
This mouse is currently being sold for around $80 with free shipping and it comes with both a laser sensor and an optical sensor, both priced around the same.
Pro-Optic 6400DPI Optical Sensor
The ROCCAT KONE XTD Gaming Mouse features a Pro-Optic 6400 DPI optical sensor which is said to guarantee some of the best performance when it comes to gaming. It uses a state of the art sensor which is both lack free and extremely precise which are 2 requirements when it comes to gaming at a professional level.
You can adjust the DPI of the gaming mouse from between 50 all the way up to 6400. Many professional gamers in the FPS genera of games use low DPI's however there are still advantages to higher DPI's that will give you more accurate shots if you need to do quick and fast movements in the game.
Easy-Shift+ Technology from ROCCAT
This mouse also uses an easy-shift+ technology which simply means that every button has a secondary programmable function so that you can customize your mouse to do things that other gaming mice are unable to do and you can gain an advantage in many different types of games by having your mouse buttons function with 2 different settings.
The ROCCAT KONE XTD Gaming Mouse also features an easy to use program that it comes with which gives you options to set up simple commands or even get more complicated with macros.
Customizable with LED lights:
You can also customize the look of your ROCCAT KONE XTD Gaming Mouse to be able to fit your personal styles because it comes with 4 different LED lights that are configurable and can display almost any different color combination that you would enjoy.
It also comes with a variety of actin the facts which will definitely make your mouse stand out and will force your friends the question you about where you got such an awesome gaming mouse. The mouse was also specifically designed with comfort in mind for long game nights or long gaming competitions that you might be a part of so that you do not get fatigued in your hand.
Ratings and reviews for the ROCCAT KONE XTD Gaming Mouse
As we already mentioned, many users have purchased this mouse have left a highly reviewed rating and there were over 65% 5 star ratings compared to a low 8% one star rating from almost 300 customer reviews.
Review #1
One user said that the mouse is simply unbelievable and that if you have the money to be able to purchase a more expensive mouse that you should not hesitate to buy this one.
The ergonomics of the mouse are simply next the level and the materials feel great in your hand and he also had great things to say about the software that it comes with which let you customize the mouse to get it working exactly the way you wanted to.
This user who is a professional software developer noted that if you do not have one of these mice you should definitely buy one or a similar one from the same company because he assure that you're going to love this mouse.
Spends over 12 hours a day doing computer programming with this mouse:
He said that he spends over 12 hours a day sometimes working 7 days a week with his hands using a keyboard and a mouse and that he has been looking for a mouse that is shaped and designed specifically like this one so that he could upgrade from his current mouse and have something that he is more comfortable with using for longer periods of time.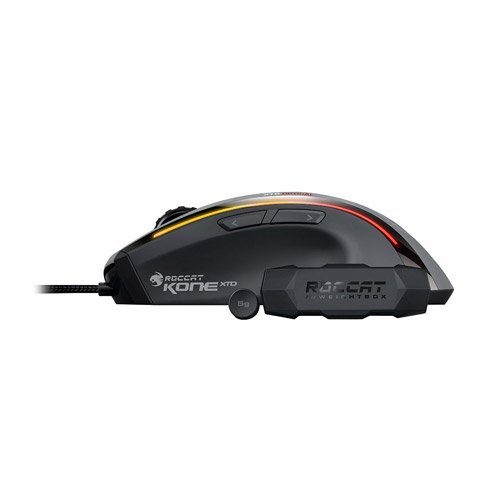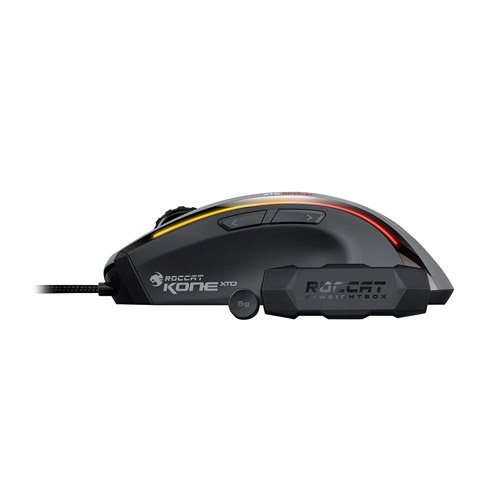 He likes this mouse better than his previous Razer Deathadder:
He said that previously had a Razer Deathadder and although it is more comfortable than the stock mouse that came with his computer, he said that it did not fit his hand well and it wasn't all very weighty, meaning that it felt cheap.
He wasn't hugely impressed with the Razer mouse and he is extremely happy that he upgraded to this mouse and said that it is one of the best mice for the money even though it is quite pricey, it does compare with some of the top-of-the-line gaming mice from a much more popular and well-known brands.
Review #2
Another user that purchased this mouse said the quality of the mouse is amazing and that the smoothness and the tracking of the mouse is simply incredible and that it glides like butter with a smooth and grippy surface as well.
He said that the high DPI that the mouse comes with is also outstanding and that he can adjusted on the go using the programmable buttons on the mouse.
He said that although he is in a hard-core gamer he does play occasional shooter games on his PC and that he enjoys having a mouse that can compete with some of the best mice on the market so that he is not found at a disadvantage when it comes to playing games.
He said that he doesn't like to buy flashy products and usually goes for the better constructed accessories and that he is happy with his purchase and that the mouse is a very solid one that he expects to use for a long time.