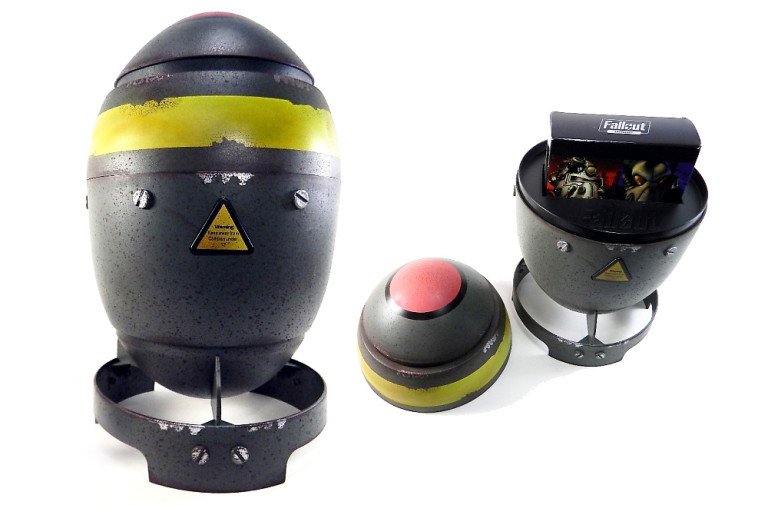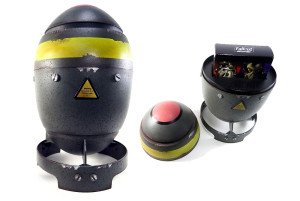 Fallout Anthology is an awesome product that was released by Bethesda for fans of the popular video game series.
Click here to get the latest prices ratings and reviews of the Fallout Anthology on Amazon.
This Fallout Anthology collectible set comes with all the previous versions of Fallout and an awesome collectible plastic nuke to display them. The collectible plastic nuke is surprisingly HUGE and will have enough room to add the latest version of the Fallout 4 game which you can also purchase today for just $40!
The main bundle that we will be talking about in this article is the standard Fallout Anthology package which includes the games Fallout 3, Fallout New Vegas, Fallout Tactics, Fallout 2 and Fallout in a very cool Fallout theme collectible to display them in.
Essentially you are getting all of the previous versions of the Fallout game in an awesome collectible set for a low price of $50 with free shipping.
So you get the games as well as official addons in this premium collectible set that you can either enjoy playing with or display it in your bedroom for safekeeping as a decorative piece.
The games are all packaged in an exclusive Fallout themed storage case which comes with many cool features that do things like make sounds and there is even has a spot to add your copy of the latest version of Fallout 4.
Almost everyone who purchased the Fallout Anthology collectible items was highly satisfied with their purchase: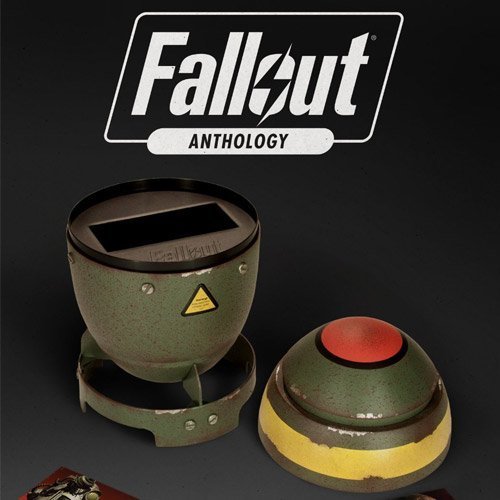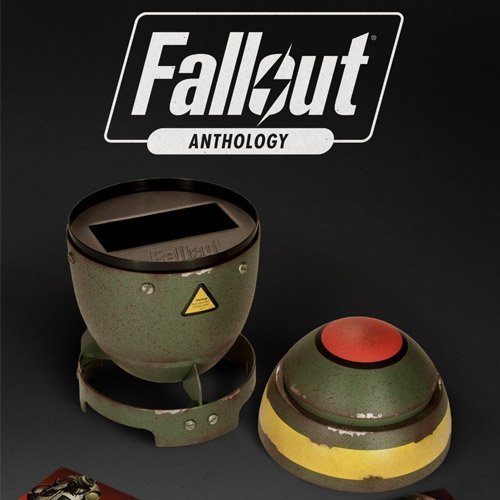 The Fallout Anthology set currently has a 4.5 out of 5 star rating overall on Amazon.com with 77% of users giving it a 5-star highly recommended rating and review.
The product looks very large, probably much larger than you would expect and it is very nicely decorated and was painted to make it look old and worn down. The plastic is fairly light to carry around but it also seems sturdy and durable and doesn't feel like it would easily break.
The case holds all the games in the middle of the collectible nuke and the games also come with cases to store them in.
Other people who purchased this product said that it was very big as well and that there is another unexpected feature that when you press the button on the front of the toy, it makes some very cool sounds. This guy also said that he already owned all of the games and that he only purchased the bundle set to get the actual collectible itself, the games were just a bonus for him.
He also said that the paint job was done great and that it looks very metal-like even when you look at it up close (even though it's made out of plastic). He said that he is currently using this as a way to hold his headphones on his computer desk and to store the games inside.
If you are a fan of Fallout and have enjoyed playing the games, then would definitely make a nice table-top product to keeping in your room as a decorative peace. It is a very cool looking replica that was made with a lot of detail put into it and it's a great way fore you to store some your games.
The Fallout Anthology collectible set is a great deal for a very low price of just $50 with free shipping.
Get yours today from Amazon by clicking the link down below:
Click here to get the latest prices for the Fallout Anthology set on Amazon!