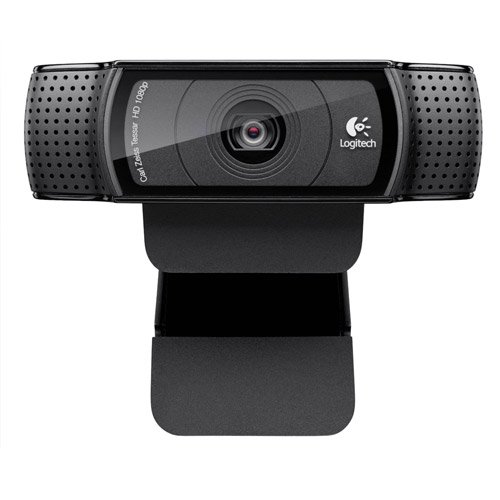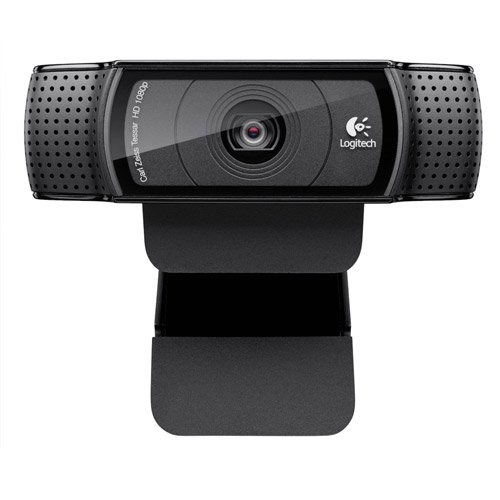 If you really want to be successful in streaming online, there are a lot of different factors that come into play. One of them is that your fan base will want to see and interact with you online, and one of the most popular ways to do this is by seeing your face on their computer screen. This will allow them to watch your reactions to certain parts of the game and they will be able to follow along as if they were in the same room as you watching you play the game over your shoulder.
For this reason it is recommended that you get a decent webcam. Many of the older model webcams will only record in 720p quality, but the new standard for video quality is already at 1080p. This of course isn't the most important factor when it comes to your webcam, because it's really the way you interact with your fans through the webcam with your personality that makes the difference in having many subscribers or just a few people following along as you play games.
Logitech C920 – The most popular webcam for streaming
Most streamers would agree that the Logitech C920 is the best webcam to use for streaming online. It is actually the one that I personally own, and I mostly bought it because it was affordable and it could record in 1080p quality. This webcam is currently for sale at a 31% discount on Amazon for $68.97. It's also the number one bestseller on Amazon in webcam.
Some of the best features of the Logitech C920
This webcam as we already mentioned features 1080p high definition quality that you can use for streaming or for video chat online. This webcam also uses an encoder of H.264 hardware that will help give you and your fans a smoother and faster high definition experience. It will be compatible with almost any version of Windows including 10, 8, 7 and even Windows Vista. It will also work with chrome OS.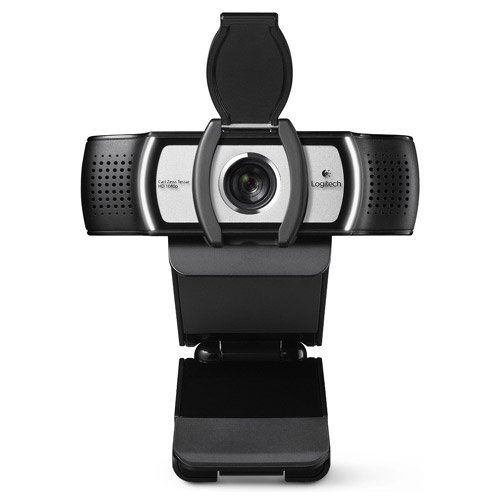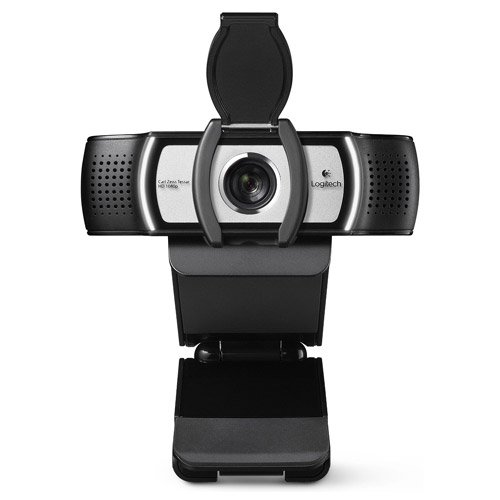 Another popular webcam is known as the Logitech C930e, and it is priced at around $104.00. This webcam has a business grade high definition 1080p quality that can record at 30 FPS and can be used for high-quality video calls on either your desktop PC computer or a Mac. One of the best features of this webcam is that it has a very wide 90° field of view and allows you to pan, tilt and even zoom up to four times. This webcam has a very easy plug-and-play compatibility and also uses the popular H.264  encoding, which helps free up bandwidth to give you a smoother video quality without stressing out your computer.
Another great Logitech webcam is the C615. This is the cheapest Logitech webcam on this list and it is still a 1080p quality webcam. There is an autofocus feature in this that will give high-quality close-up video and it has a 360° full-motion rotational camera. One of the cool features of this camera is that you can attach it to a tripod and you don't have to worry about having to use the top of your monitor as the only spot that you can mount the camera.
This camera is the cheapest one because it is priced at only $46.99, but that is with a 33% discount from $69.99. It can be shipped with Amazon prime and you can have it by tomorrow using one-day shipping because it is shipped from Amazon's warehouse.