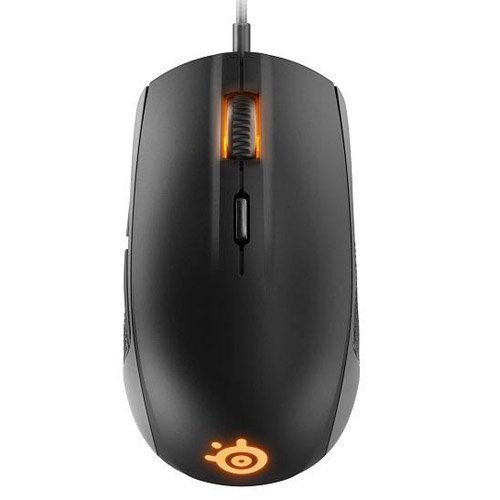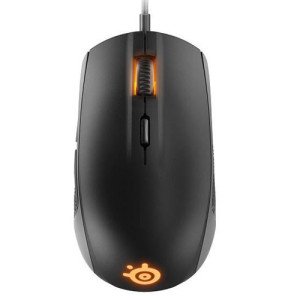 The very popular gaming company SteelSeries has just released a gaming mouse onto their website store. This mouse has been given the name RIVAL 100 and it is an optical gaming mouse that is said to bring an unmatched performance at an unrivaled price.
The price for this mouse is at a very low $39.99, which is almost half the price of most other performance gaming mice on the market. Some of the features of this mouse include a rism RGB illumination, 6 different customizable buttons and an erogonomic design.
If you're into playing tournaments, then SteelSeries is trying to build a sensor that will allow professional gamers and she dreamers to get their desired technology in a simple solution. The custom sensor in this mouse is the S3059-SS and it has been custom engineered to provide you with an optical gaming sensor that uses a 8 CPI that is steps up to 4000, 143 IPS, and 20g acceleration.
Another great thing about this gaming mouse is that it allows you to reduce tracking performance to be able to achieve a lower lift off distance, this is a unique feature to gaming mice and should help with your gaming performance.
You can vary greatly customize this mouse as well with 6 different buttons and many different options for illumination that will configure themselves automatically whenever you launch your favorite games.