Today we are going to be looking at the best gaming headset under $30, which we feel is the SADES SA913 Gaming Headset.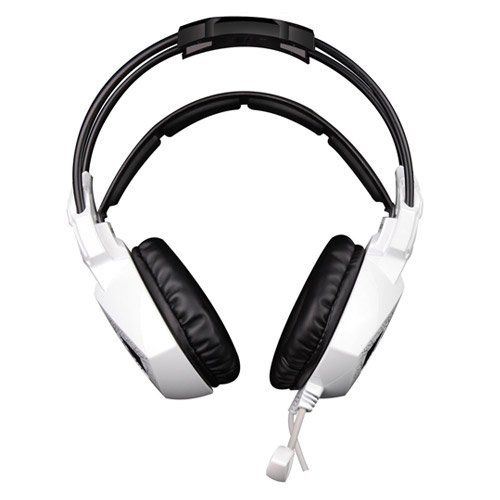 While it's hard to find a perfect gaming headset priced under $30, it's not impossible! It won't be the best headset you've ever bought, but we found the Sades SA913 to give us the biggest bang for our buck without breaking the bank! In fact, while the SA913 is one of the latest versions of gaming headsets from the popular PC accessory company Sades and despite normally being priced near $80, it's currently being sold at over a 60+% discount!
Thanks to it's build and construction, the SA913 headset features noise canceling capabilities that most headsets under $30 don't have. It works by a closed ear cup design that easily covers your entire ear and helps the cut out any outside noise, which allows you to play games or listen to music without any outside distractions.
The SA913 headset also features high magnetic driver units which help bring a crisp & clear gaming sound. Most headset at this price range have a muddy or fuzzy sounds, but this headset has a strong bass, decent overall volume, as well as "acoustic positioning precision" technology.
The overall design of this headset is probably the best part because it looks just as good as many gaming headsets that are well over $100 and it uses a USB connector with a built in audio decoder as well as a very cool looking design with LED lights that are colorful and bright.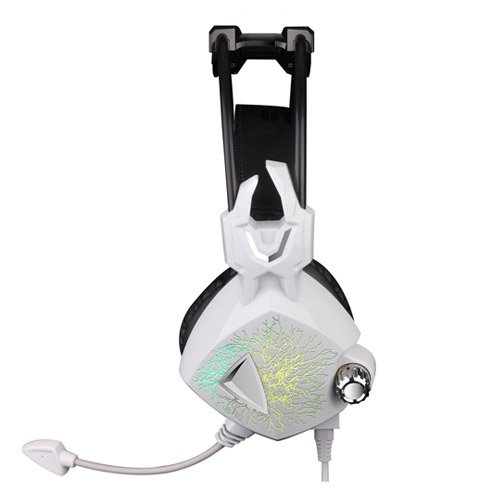 The high quality silicone microphone also sets this gaming headset apart from other much cheaper designed headsets that lack in microphone quality. The sound is very soft and durable and it is crystal clear as well when you're trying to get your voice across it at your teammates know where you are. No more sounding like you're underwater or using a Walmart headhphone, hurray!
The SA913 doesn't crackle when you adjust the mic, which is yet another classic symptom of many cheaper headsets!
It is a very comfortable and has a lightweight fit, especially with the soft and durable padding, so you can wear it on your head for extended hours at a time without any discomfort! It even has slight memory foam around each ear cup so your ears are at max comfort when wearing the headset!
Many users who have purchased this headset had left highly positive ratings and reviews and it currently has a 4.7 out of 5 star very high rating with over 85% 5 star ratings compared to only 3% of users who left 83, 2 and a one star rating.
This is almost unheard of with gaming headsets, especially ones that are very cheap and affordable yet high quality designed.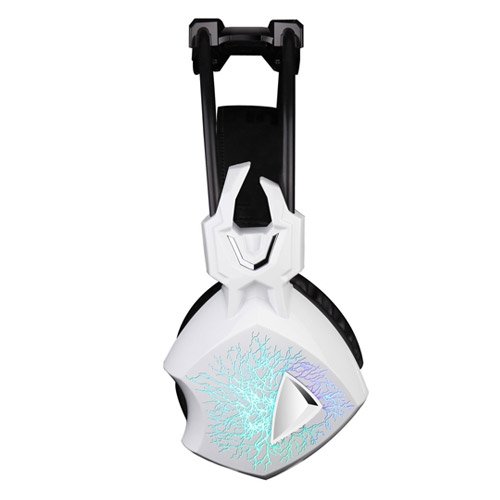 The microphone was also highly talked about, with many reviews saying that it picked up a lot more sound at a much higher quality sound then many other gaming headsets. Some reviews said this was because it is very isolated and gives you a very good out-of-the-box sound that you shouldn't be disappointed with for under $30!
Multiple reviews also commented this headset adjusted very well to larger heads and even people with smaller heads. They also saidit still feels very comfortable without a lot of pressure on your head so that almost anyone who buys this headset should be able to wear them comfortably for long periods of time.
It is also great because it delivers a very deep bass sound which helps you get really immersed into games and adds some sub sound to the headset which may or may not be attractive to you. The build quality is very nice for this headset and they are very easy to use because you just pull them out of the box and you plug them in and you're ready to go and play.
The LED lights are something that other people also said that they were happy with because they are very attractive and cool looking, however you cannot turn them off, so that might be one downside for you if you do not like a flashy product.
This headset is definitely worth the money and you can't really go wrong with such a cheap headset. It delivers very crystal-clear sound and the basses both deep and rich and will provide you an excellent headset if you take care of it for many years.