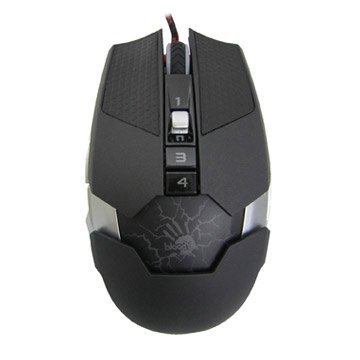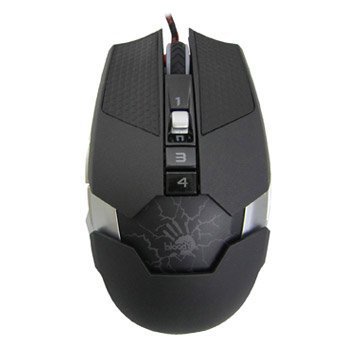 Today we are looking at the Bloody T50 gaming mouse that uses an infrared microswitch. The creators of this mouse claim to be leading in the technology called a LightStrike Switch that allows their mice to have a minimum of 0.2MS tactile response speed faster than competitors.
Is the extra 0.02MS worth it to buy this mouse?
When it comes to competitive gaming, especially in the first-person shooter world, any advantage (no matter how slight) is still an advantage that can make you a better player and mean the difference between winning and losing a match. People these days are upgrading to the maximum possible requirements and getting the highest quality gear like monitors with extremely fast response times, so it only makes sense to seek after a mouse that helps you aim better and be able to take out targets at the highest possible speed available. Your mouse is probably the most important tool when it comes to FPS gaming.
The T50 also features an infrared scrolling wheel where the developers optimized the scroll wheel to be able to perform with a faster response speed as well. This is a great advantage in specific games, but it might be useless in others. However, any feature that they give you in your gaming mouse is a great one to have and something that's should be sought after.
This Bloody gaming mouse also brings you something called X'Glide metal mouse feet. This simply means that they use a exclusive technology that is able to create for you more durability in your mouse feet and helps improve the overall glide of your mouse. To take full advantage of this feature it is recommended that you get a gaming mouse such as one from SteelSeries or Razer or even the developers own specifically designed mouse pad called the Bloody Gaming's B-070 Gaming Mouse Mat.
How does the DPI work in this mouse and what are the maximum settings?
The DPI with the T50 mouse is excellent. It uses a 8200 CPI avago 9800 laser engine that has 5 different settings that you can use to change the DPI in game and on the move.
Does this mouse come with any software?
If you decide to purchase this gaming mouse from Amazon you will get the Ultracore4 gaming software from the website that will allow you to customize your macro settings to create multiple actions that you can use in game for even further advantages.
What are other customers saying about the Bloody T50 mouse? The good and bad reviews: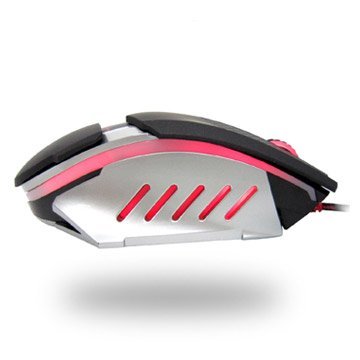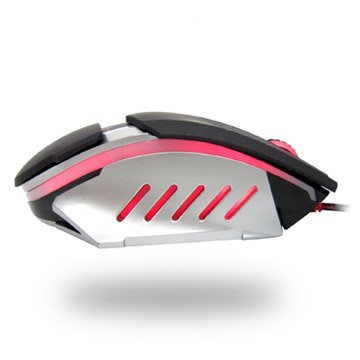 This mouse currently has a very high rating of 4.8 out of 5 stars with an overall 14 customer reviews. That includes 86% of the customers who purchase this mouse who were extremely satisfied, and no customers who left a one into star rating. You will also only find one 3-star and one 4-star rating.
Users who purchase this mouse were typically highly satisfied and said they were very impressed with the features that were included for gaming. One user said that the slightly larger size is one of the most important things that helped him by this mouse because he knew that even though his hands aren't that big, they still get cramped after a long gaming sessions using a standard size mouse. If this is something that you experience then you should definitely look forward to getting this mouse due to its size.
Another person who bought this gaming mouse said that it is a very solid mouse that has many programmable buttons for games.
If you find this mouse uncomfortable because you prefer palm grips, it might be better to use a clog grip while resting your wrist against the front edge of your desk. This is one of the recommendations from the user who purchase this mouse. They said that it is about a medium weight and that the lights on both the wheel and the mouse body can be changed into different colors to customize it with your gaming set up.
Another reviewer said that the biggest selling point for him was also the software that you would be able to download from their website after purchasing this mouse. In his review he said that the software gives you the ability to change the core functionality of the mouse between 4 different functions which include a standard mouse mode, a first-person shooter mode that allows you to change how many clicks a button press will execute, there is also a 3rd mode that will automatically correct for recoil if you use a different set of software, and there is also a macro mode that you can use for other advantages such as RPG's.
Conclusion: Should you buy it or not?
There's a lot of great stuff that this mouse has to offer gamers and we definitely feel that you should check it out if you're in the market for a good and solid gaming mouse. It has a very futuristic style look and design, so if you're looking for something a little bit more professional that you can use in a home office as well, then you should probably look for a different model. However if you want something specifically for gaming with the latest gaming technology, then this is a great choice.
For price this mouse ranks up with many of the other high quality gaming mice. It is not cheap but it is also not the most expensive mouse on the market. We feel like the features offered with this gaming mouse are unique enough to make it a solid purchase if you enjoy the design and look of it and aren't worried about being uncomfortable using it for long periods of time, although that wasn't an issue in the reviews.